Bumper Cars - One Most Popular Amusement Park Rides
Author:admin Time:2022-05-07
Bumper cars or dodgem are the common names for a type of amusement ride. It is consists of multiple small electrical-powered cars, which are draw power from the floor or ceiling, and are turned on and off remotely by a control panel. This game is also known as bumping cars, dodging cars, and dashing cars.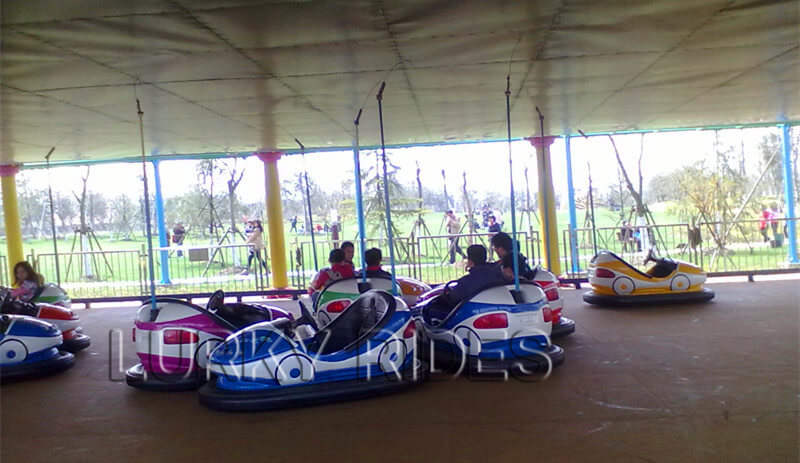 Bumper car methods
Bumper cars are commonly powered by three methods. The oldest method is the ceiling-pick-up system, which uses a conductive floor and ceiling with opposing power polarities. One end under the vehicle touches the floor while a pole-mounted touches the ceiling, building a complete circuit.

A new and most common method is the Floor Pick-Up system, which uses alternating strips of metal across the floor separated by insulating plates, and no ceiling grid. When a bumper car moves in the power supply network, a sliding contact group can draw electrical energy or electrical signals from the power supply network to operate the cars. Usually, the working voltage supply is 380V/ 50Hz. Sometimes clients need other voltage (410V), we can custom make.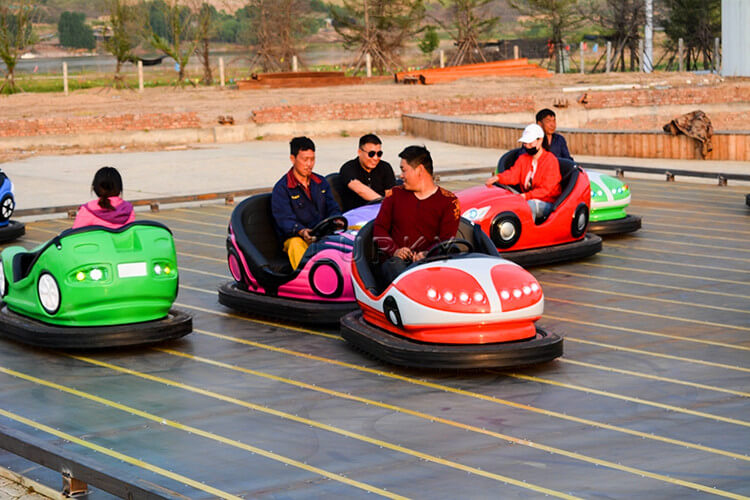 The advantages of the above two methods are fast speed and power supply is stable, this bumper car is hot sale for amusement parks or indoor entertainment centers. The disadvantage is product cost is expensive.

A third method, bumper cars are run on electric batteries. This type of bumper car can work on any smooth floor. Such as wood floor, tile floor, cement floor, PVC floor, etc. It avoids the conductive floor/ceiling of the traditional bumper car setup, allowing the vehicles to be transferred from one place to another. This bumper car ride is a hot sale for mobile parks and funfairs. Besides, this method is cheaper than the ceiling pick-up and the floor pick-up method, that's can save many costs for the investor. The disadvantage is that these bumper cars take several hours to recharge. Usually, the charging time is 8-10 hours, and the working time can last 5-6 hours.

Bumper car description
Battery bumper cars are turned on and off remotely by remote control, per remote can control 1-10 units of vehicles. Besides, our battery bumper cars also have many other features: Have a timer to adjust the working time from 5 to 15 minutes; Have a counter to record how many times the vehicle working per day. Have a battery indicator to show you how much power is left. If the power capacity is less than 50% can charge the battery.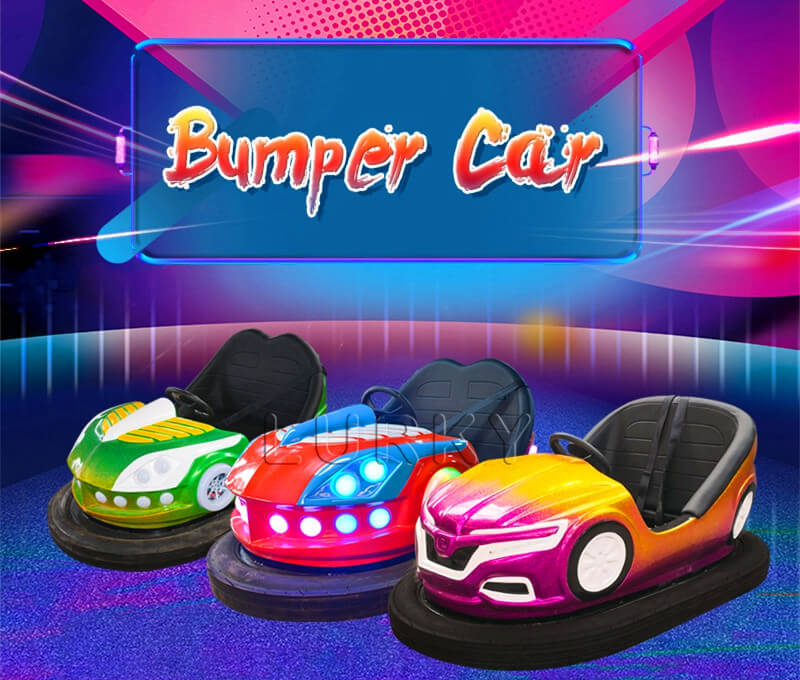 Electricity bumper car, the metal floor is usually set up as rectangular, per bumper car needs space about 10-20 square meters. For example, if the playground space is 100 square meters, can put in 8 pieces of cars.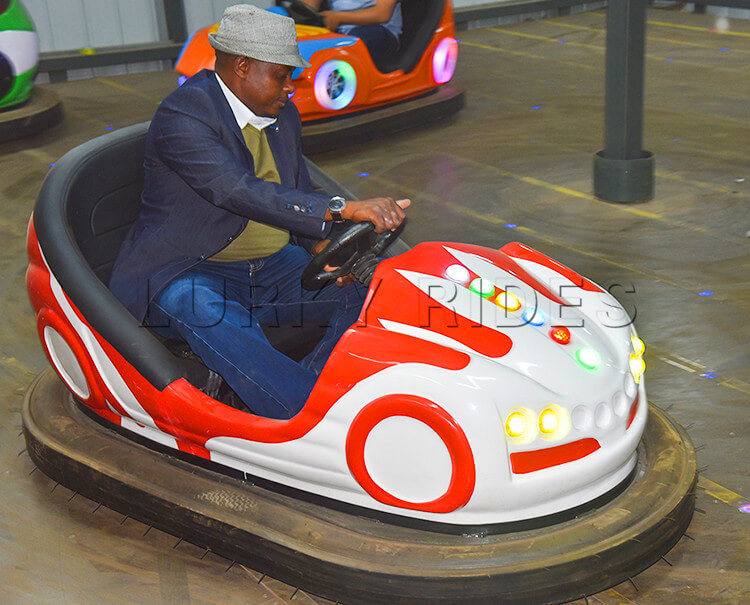 A rubber tire surrounds each vehicle, and drivers either ram or dodge each other as they travel. The bumper cars can be made to go backward by turning the steering wheel.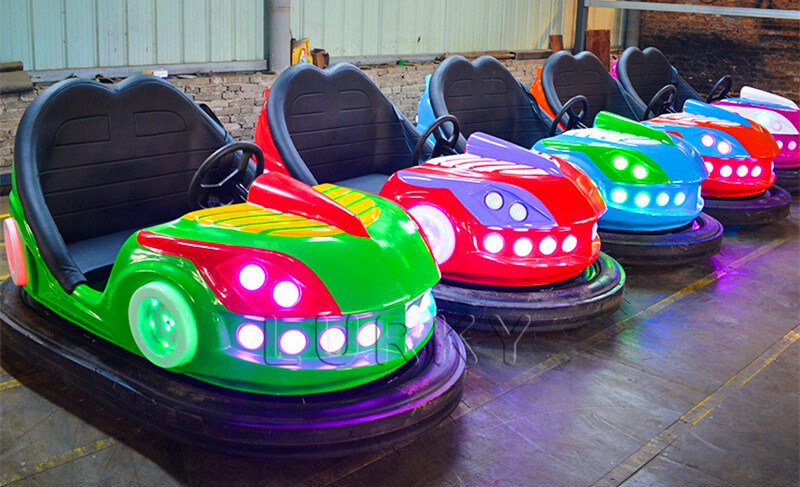 Although the idea of the ride is to bump other cars, safety-conscious is necessary, because the speed of cars is about 12 km/h, it is very fast and exciting, so the riders must take on the safety belt, especially younger children and teenagers. We suggest that children under ten years old don't ride bumper cars.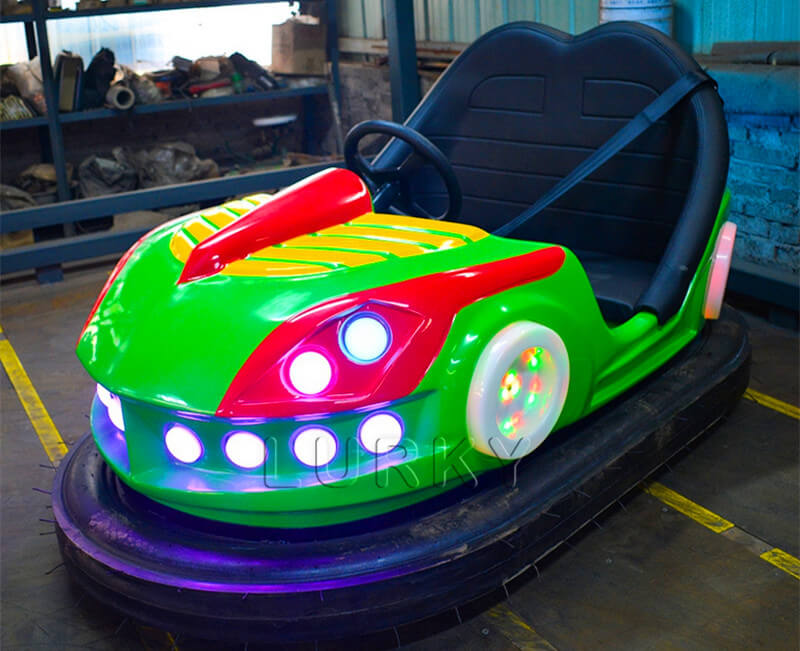 Other bumper cars
If the investors want to do the business for children, we suggest buying inflatable UFO bumper cars or special kids bumper cars. We have these bumper cars for sale.

Inflatable UFO bumper cars, the outer diameter is 180cm, can carry a parent and a child. The rider operates the joystick to control the car's forwarder and backward; Besides, our UFO vehicles also have an interesting feature -- Laser shoot, if shoot other cars successfully, other cars will lose control and rotate in 360 degrees.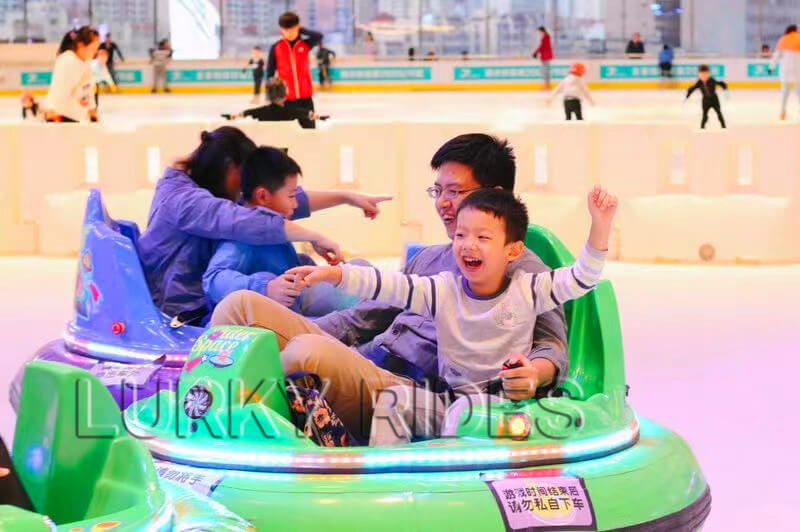 Kids bumper car is specially designed for children, the size (136 x 76 x 59 cm) is smaller than commonly adult cars. Per bumper car can ride one child. Children's bumper cars also have three working methods.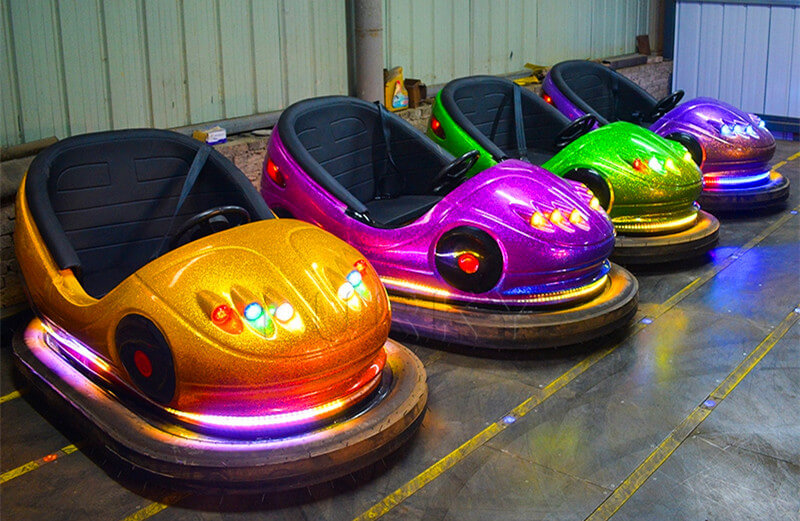 Recently years, according to clients requirements, we researched and produce a mobile bumper car, which is suitable for carnival events. The bumper car floor is mounted on a trailer and can be pulled on the tractor. The folded size of the floor is 10 x 2.85 meters, and the size of the stretching state is 10*16 meters, this work can be finished automatically through operating the control box.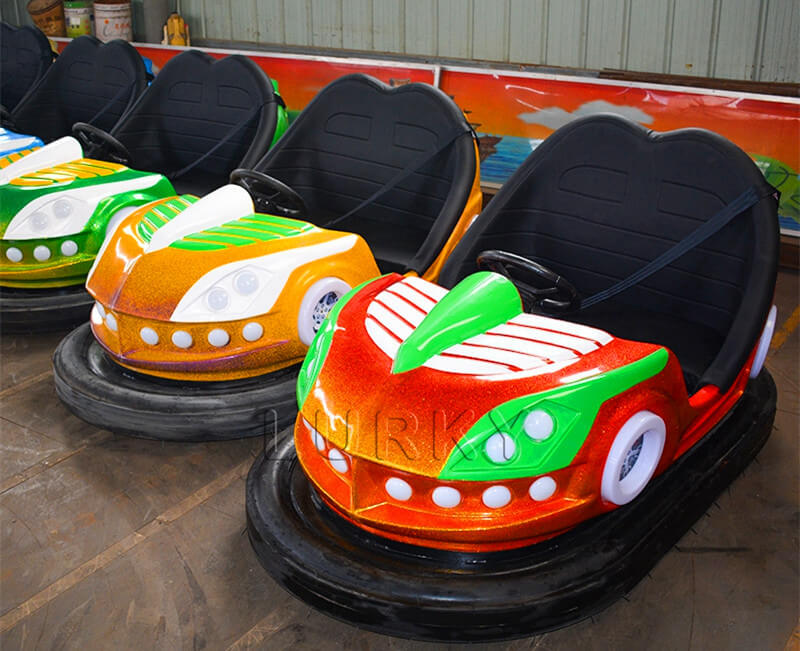 Our service
Regarding bumper car designs, we have more than twenty different styles for sale, there must be one style ideal for you;

Regarding the colors. if you have special demands, they can be customized according to your requirements.

Regarding the lighting effect, we have ordinary LED lighting and charming RGB lighting for your choice.


Regarding the shipment
one 20 feet ordinary container can load 10 units of bumper cars, but one 40 feet high container can load 33 units. The export package is a wood box or steel frame.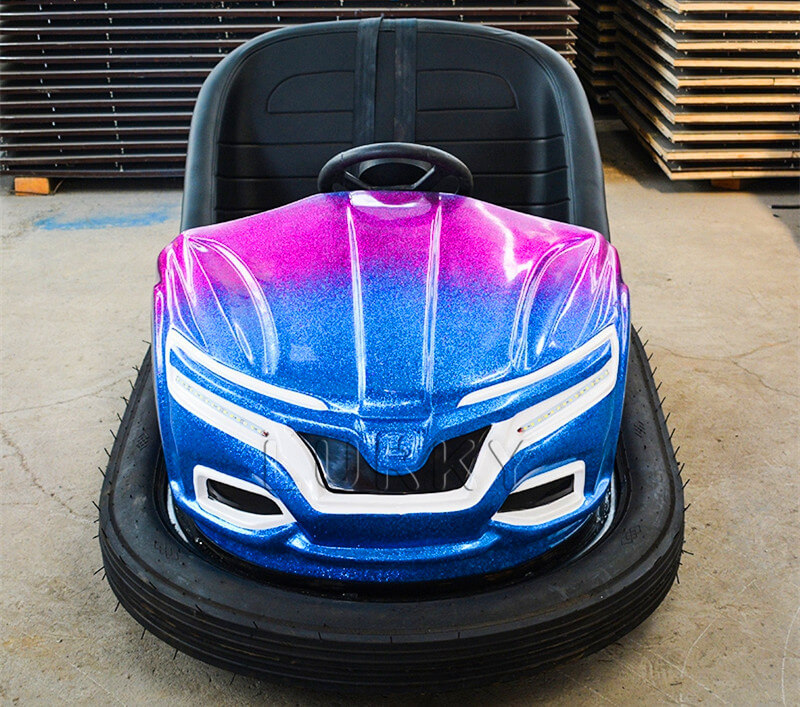 Zhengzhou Lurky Amusement Equipment Co., Ltd. is one of the biggest amusement equipment manufacturers, our products include carousel ride, flying chair ride, trackless train ride, thrill rides, sightseeing car ride, pirate ship rides, bumper car ride, water tricycle, water boat, kid rides, family amusement park ride, coffee cup ride, flying car ride, self control plane ride, train with trackless ride, inflatable bull ride, etc. Our amusement park rides had exported to Southeast Asia, South Africa, the UK, Australia, Europe, Russia, America, Italy, Middle East, and other countries and areas, enjoying good reputations.

Welcome Contact Us for Details
Zhengzhou Lurky Amusement Equipment Co., Ltd.
Email:
info@lurkyrides.com
Phone/Whatsapp: 0086 18135685390