Our Carousel Fair Ride in Tebessa, Algeria
Author:admin Time:2022-01-11
This amusement park is located in Tebessa, Algeria. Our company has exported carousel, bumper cars, faucet trains, self-control planes, amusement rides, flying chairs, and two pirate ships to them. There are 15 different amusement park games in total. I divided all the games into three series: children's rides, family rides, and adult rides.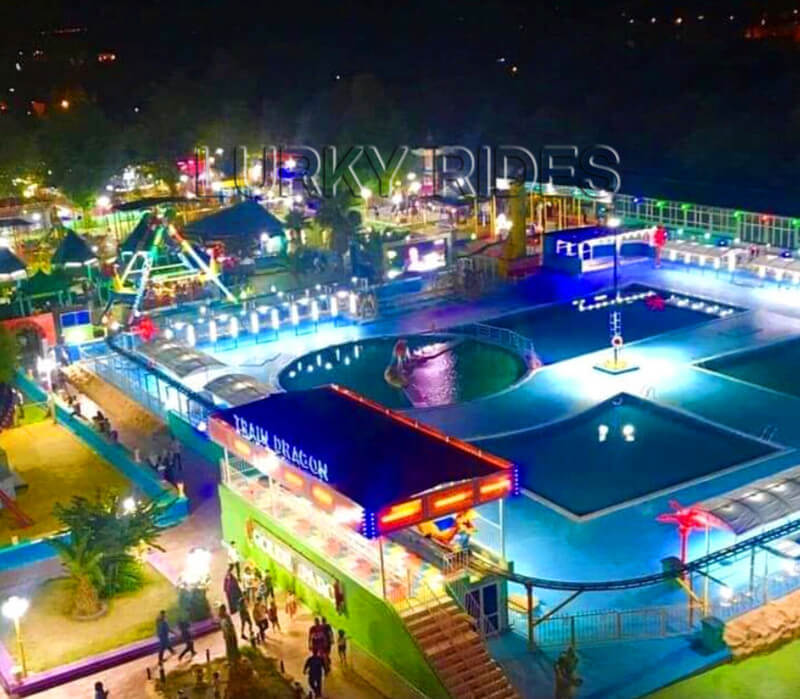 Carousel Fair Ride
A carousel horse ride is a common amusement park ride. It is popular among children and young people. Carousel fair ride is commonly populated with different horses and may include a variety of mounts, for example, crocodiles, giraffes, tigers, squirrels. This amusement game is also known as a merry-go-round, roundabout, flying horse.

This client bought a 16 seats luxury carousel for his park, with beautiful LED light, and bright colors that let the carousel ride very charming, especially at night.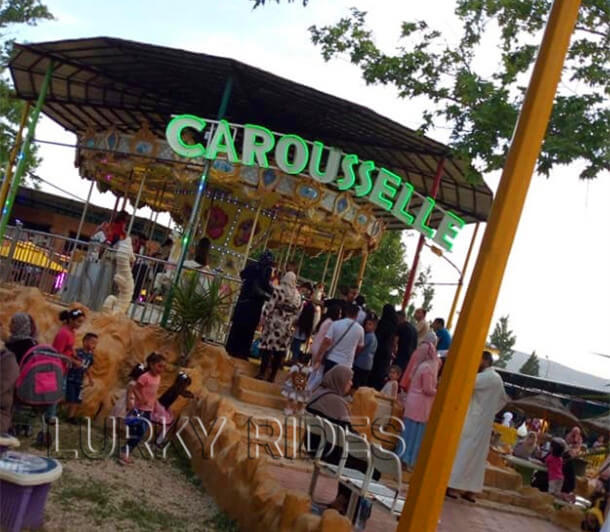 Bumper Cars for Sale
These are ceiling-pickup system bumper cars. The max speed is about 12 km/h, the capacity is two passengers for each car. It is suitable for adults and children over ten years old. This playground size is 150 square meters, including ten units of bumper cars. The client demands to add logos to his bumper cars. Colors also are customized according to his demands.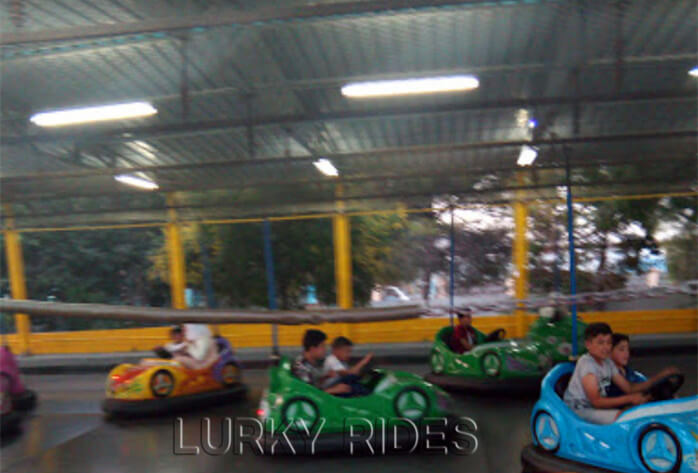 We have about ten different bumper cars for sale, if you have interest in this game, welcome to contact us to learn more about bumper car details.

Dragon train ride
The dragon train ride is a variation on the roller coaster in which the speed is slow, and the rail size is smaller. That giant roller coaster equipment height is about 25 meters, speed up to 75 km/h, but this dragon train ride is only 2.5 meters in height, children also can sitting on this ride.
The standard configuration is head + tail + middle three carriages, which can carry 16 passengers. You can also add extra carriages.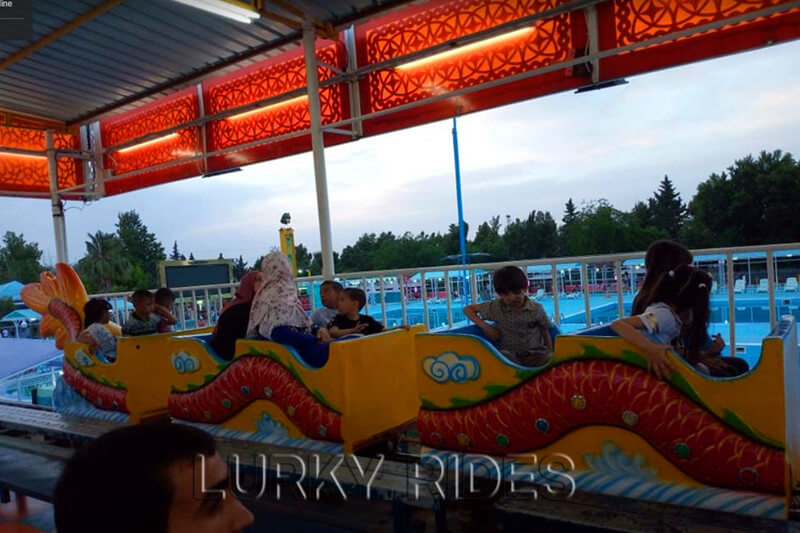 If you do not like this dragon design, we also have a worm train, dinosaur design, and another new dragon to choose from.
The Swing Ride or Flying Chair Ride

The swing ride or flying chair ride is a variation on the carousel in which the chairs are suspended from the rotating top. This game is also known as swing carousel, wave swinger, yo-yo, waver swinger, Chair-O-Planes.

This is 24 seats swing ride, equipment height can lift to 6 meters, the top umbrella can shake from one side to another, the working height is about 2.5 meters, and the rotating speed can be up to 20 circles per minute. Certainly, the speed is adjustable according to different requirements.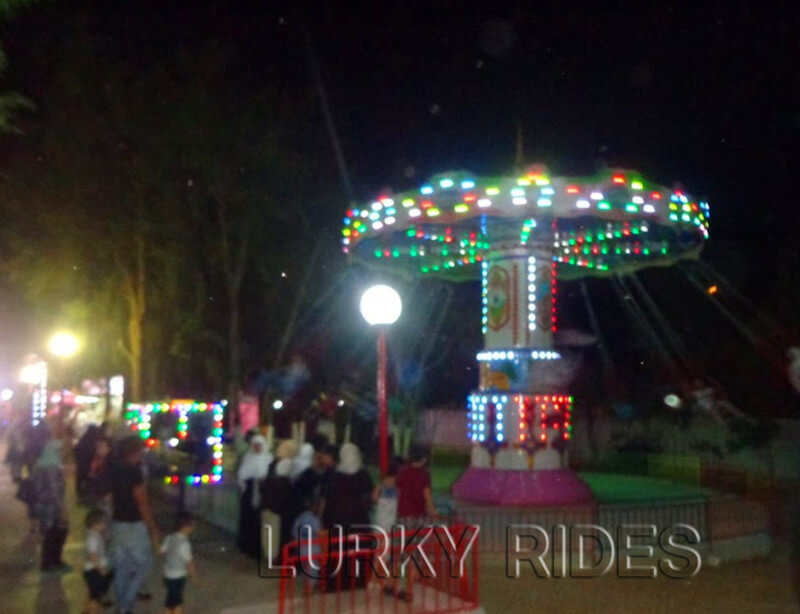 It is a family game which is suitable for adults and children. We also have a mini swing ride for children, the capacity is ten seats/ twelve seats/ sixteen seats. Then 36 seats luxury swing ride for adults.

Self-control Plane Ride
A self-control plane ride is a family ride, which suitable for parents and children. Each plane can carry two persons, there are two buttons on the front of seats, passengers can press the buttons to control the plane drop-down or lift, that's why we name it "self-control plane".

All airplanes are rotating around the center axis, at the same time, passengers control the airplanes flying up and down, this equipment also can simulate the sound of an airplane, which sounds like a real aircraft battle.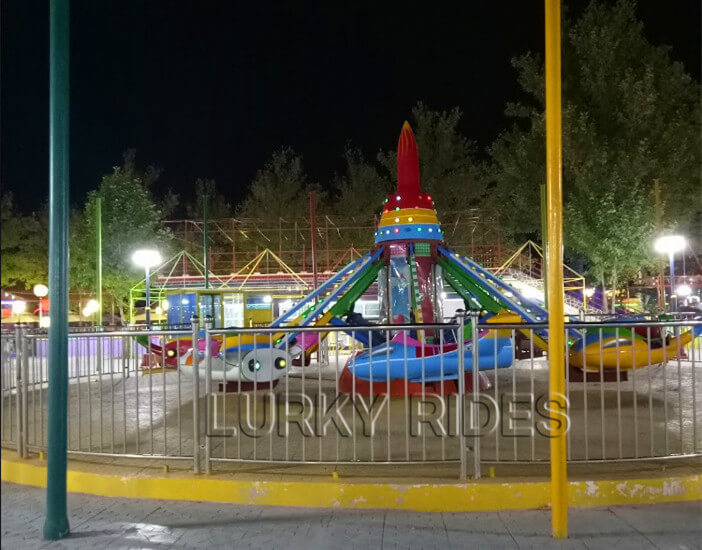 That is a mini aircraft ride that is suitable for children only. Each airplane can carry two kids. We can make four airplanes/ eight kids or six airplanes/twelve kids. This machine is suitable for an indoor playground also. If you have a children's playground and plan to extend your business, this is a good choice.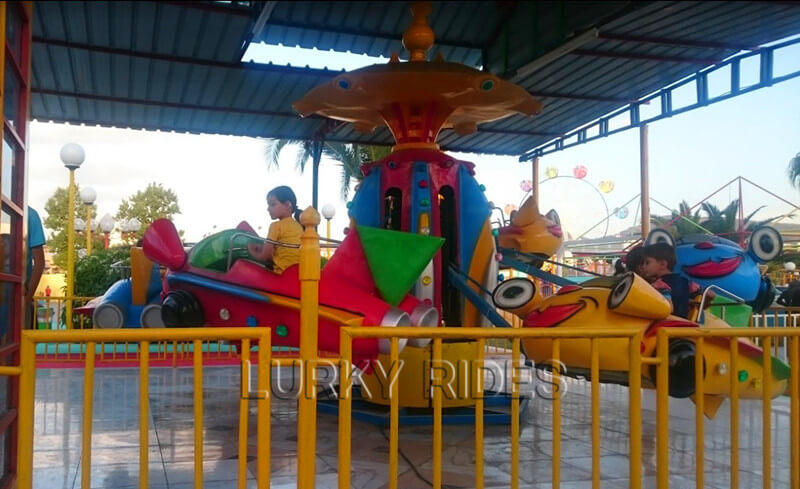 Thrill Rides for Adults

The pendulum ride has 24 seats. It is a big amusement park ride, which is suitable for adults. The swing angle is 60-90 degrees. Passengers flying in the sky and squealing with excitement, this is good game that can improve mood and relieve stress.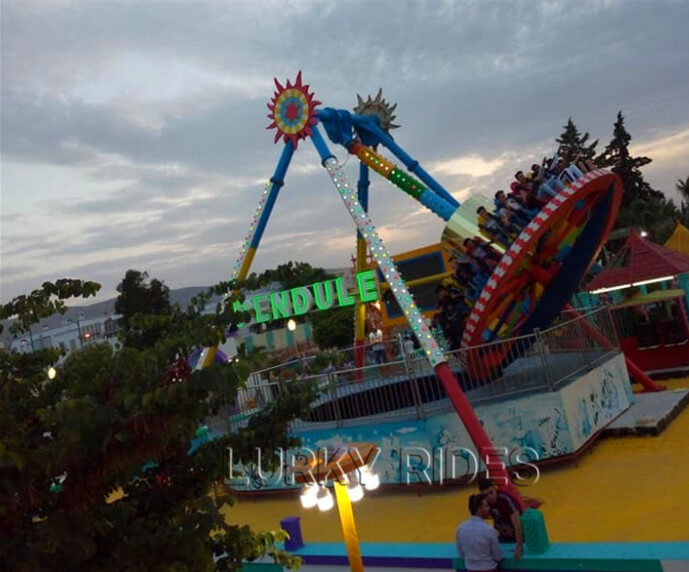 We also have another big discovery ride that can spin 360 degrees in the sky, the speed is faster, the light is attractive, that is suitable for the adventure park.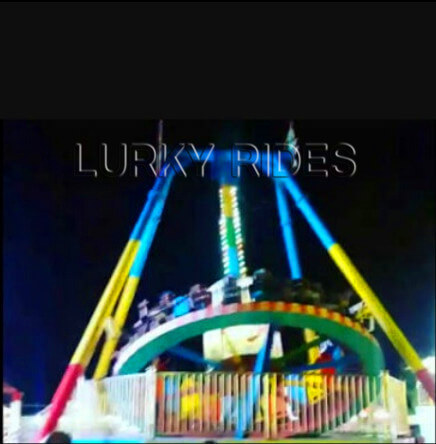 Pirate Ship Ride
Pirate ship ride is another common amusement park ride, other popular names are Viking boat, swing boat. Passengers are sitting on an open-type boat that swings back and forth. All the seats have a safety belt and tie-down block to make sure passenger's safety. Pirate ship ride is suitable for adults and young people, this also is exciting amusement equipment.

This client bought the 24 seats pirate ship for his park, we also have other pirate ships for sale, such as 12 seats mini pirate ship for children, 16 seats, 32 seats, and 40 seats pirate ship for adults.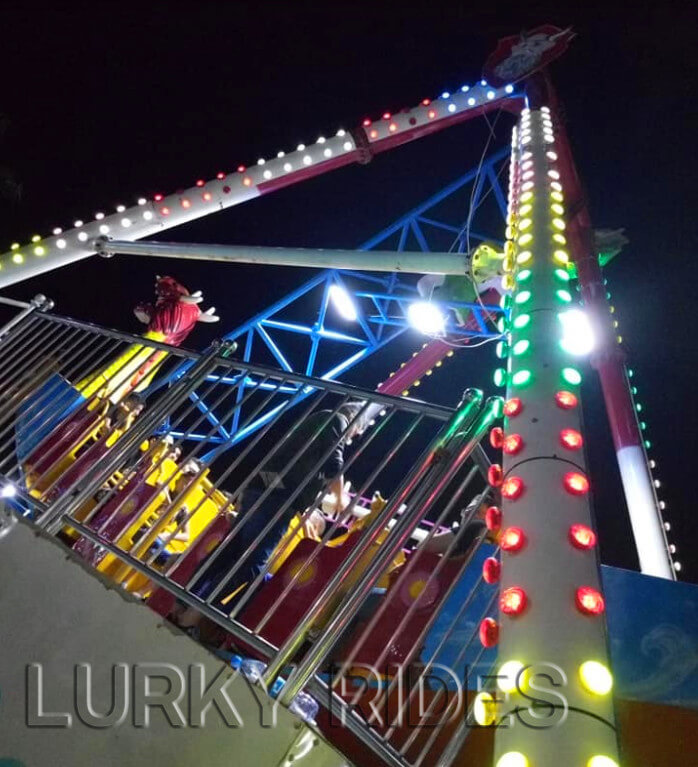 This is a mini pirate ship that can carry 12 kids. The swing angle is about 40-60 degrees. This design also can be mounted on the trailer, so that the owner can move this equipment from one place to another place, which is suitable for mobile park and carnival events.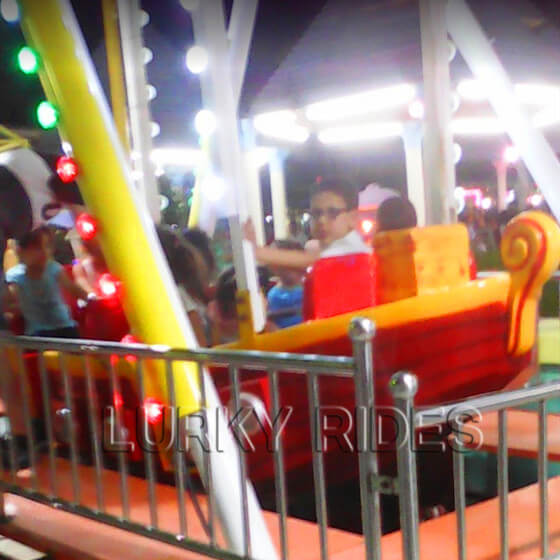 Zhengzhou Lurky Amusement Equipment Co., Ltd. is one of the biggest amusement equipment manufacturers, our products include carousel ride, flying chair ride, trackless train ride, thrill rides, sightseeing car ride, pirate ship rides, bumper car ride, water tricycle, water boat, kid rides, family amusement park ride, coffee cup ride, flying car ride, self control plane ride, train with trackless ride, inflatable bull ride, etc. Our amusement park rides had exported to Southeast Asia, South Africa, the UK, Australia, Europe, Russia, America, Italy, Middle East, and other countries and areas, enjoying good reputations.

Welcome Contact Us for Details
Zhengzhou Lurky Amusement Equipment Co., Ltd.
Email: lurkyplay@sinolurky.com
Phone/Whatsapp: 0086 18135685390