Product Details:
| | | | | |
| --- | --- | --- | --- | --- |
| Capacity | Cabin | Power | Power | Minimum turning radius |
| 12 persons | 4 cabins | 2.2 kw | Electric | 3.5m |
| 16persons | 5 cabins | 3 kw | Electric | 3.5m |

Elephant Kids Train Ride Introduction
This Elephant Kids Train Ride is a new type of kids electric train for amusement parks, shopping malls, playgrounds, etc. Trackless train rides are designed for Kids children's naive, capricious, naughty, curious and adventurous spirit. The trackless use electric as the power, the number, and the shape of the carriages can be custom.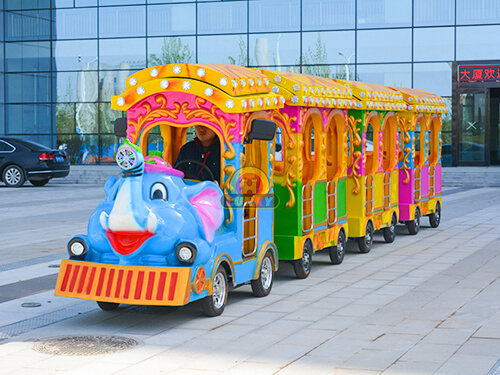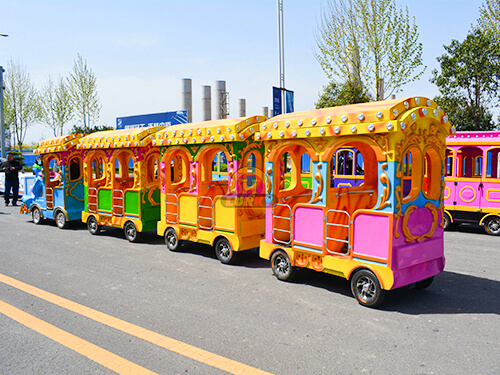 Our trackless train use high-quality fiberglass cabins, environmental protection and durable! There are many styles of our trackless trains, such as the England model, marine models, classic models, elephant models, etc. It is a most popular amusement park games.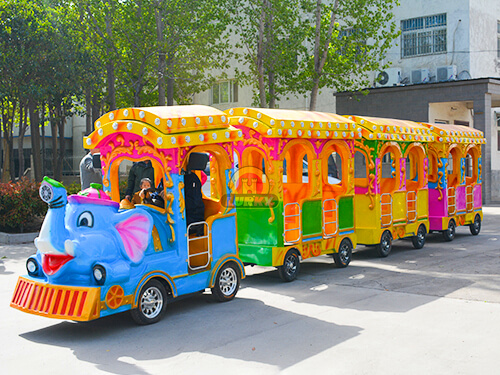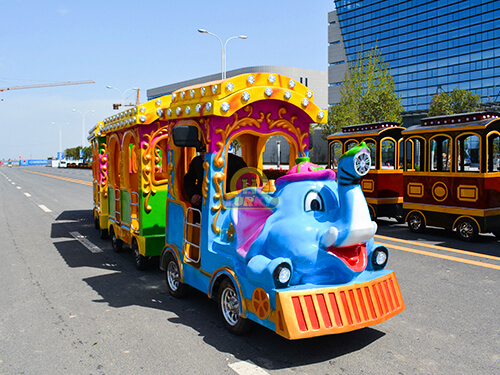 As a means of transportation in scenic spots, the sightseeing train still has great advantages. his appearance introduces the concept of train, and the children's electric train is rich in style. It is a very unique landscape in scenic spots. In addition, its carrying capacity is relatively large, and it can carry many tourists at one time. Tourists can enjoy the scenery along the way on the train, and at the same time, they can join shopping malls, squares and other places to operate on this sightseeing train.

Lurky rides provide more than just excitement and laughter for all the young ones of the carnival. And also each ride offers children an extraordinary experience that will never be forgotten.