Product Details:
| | |
| --- | --- |
| Capacity | 32 person |
| Size | 8*12m |
| Power | 13kw |
| Voltage | 380/220V |
| Speed | Speed adjustable |
| Maximum angle | can be customized |
| Brand | Lurky® |

32 Seats Pirate Ship Rides Introduction
32 Seats Pirate ship rides is very popular in amusement park for its thrilling, exciting and entertaining. It is also called pirate boat or corsair ship or pirate ship ride upside down. This 32 seats pirate ship rides is an big pirate ship. Passengers ride on the pirate ship and then swing back and forth from slow to fast. It is like visiting the stormy sea, sometimes rushing up the wave peak, sometimes falling to the bottom. It is a popular amusement rides.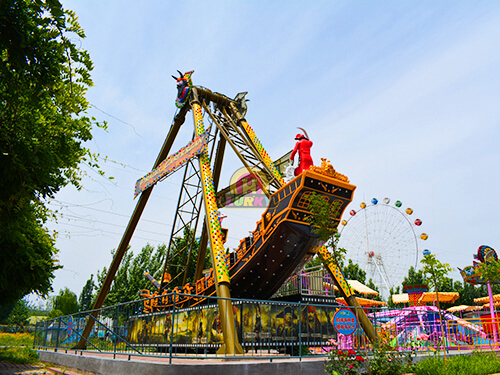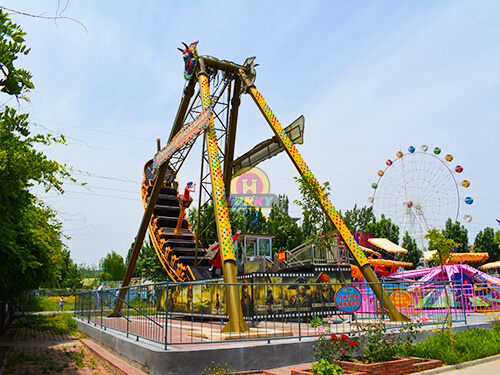 The passengers sitting on the pirate ship had a feeling of sailing through the rough sea, challenging the psychological endurance of the passengers and providing dynamic music to make people shine at the moment. It is very suitable for amusement parks, outdoor playgrounds, theme parks, funfairs, etc.