Product Details:
| | |
| --- | --- |
| Product Name | New Type Mini Ferris Wheel |
| Capacity | 10 persons |
| Power | 3 KW |
| Voltage | 220/380V |
| Cover Area | 4.2*2.2m |
| Brand | Lurky® |
New Type Mini Ferris Wheel Introduction
Mini ferris wheel is a very popular kids rides and specially designed with the cartoon type cabins, attracts the attention of children on the vision, like the clock pointer, cabins along the central axis in the vertical plane rotary ring, can very good satisfy the wish of children up looking around and overlooking.when taking a mini ferris wheel kids can sightseeing the entire park or square, so it's popular with the children.Mini ferris wheel is the ideal choice for children ,and also an ideal choice for investors.Because the mini ferris wheel is not big, but the profit is pretty good.Two type in common 5 cabins / 10seats,6 cabins / 12seats.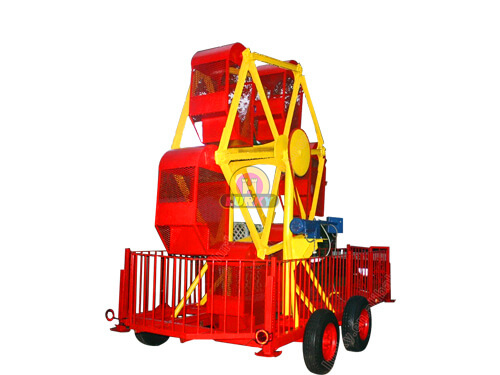 Mini ferris wheel features:
1. Mini ferris wheel, miniature version of large ferris wheel, small size, small footprint, novel design and unique structure.
2. Cartoon cockpit, visually appealing to children's attention, beautiful appearance, cockpit shape and color customizable, never fade.
3. Its materials are FRP and international standard steel, strong, durable and environmentally friendly.
4. Gorgeous lighting system, and beautiful decoration, LED lights and decorations can be customized.
5. The production process is strictly controlled, with fine workmanship, safe and reliable, with a long use life of more than 10 years.
6. Suitable for various indoor and outdoor amusement places such as schools, kindergartens, parks, residents' communities, McDonald's, shopping malls, supermarkets, squares, amusement parks, tourist attractions and community temple fairs.