Product Details:
| | |
| --- | --- |
| Capacity | 2 persons/car |
| Size | 1.95*1.15*0.96m |
| Voltage | 48V |
| Type | Ground net |
| Where to use | Playground, amusement park, theme park, shopping mall, backyard, etc |
| Brand | Lurky® |
Skynet Bumper Car Introduction
Skynet bumper cars are one of the indispensable amusement facilities in amusement parks and shopping centers and are also the first choice for children to play games. Parents can enjoy a happy time with their children when driving bumper cars. Tourists drive, rush to the left, bump to the right, rub and touch themselves, which is extremely exciting.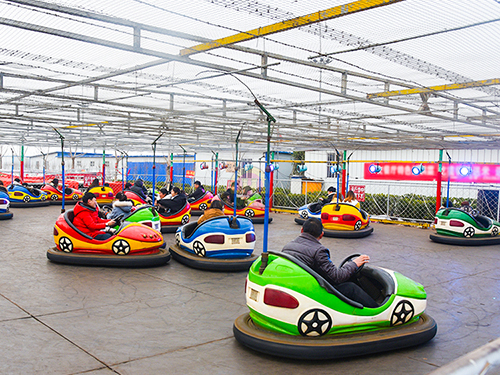 Lurky® bumper cars are environmentally friendly, corrosion-resistant, stable in performance, fashionable in appearance, novel in style, durable in use, strong in drift and have obvious technical advantages. We also can offer different designs for the bumper car ceilings, such as star-war theme, animal theme, ocean theme, etc. That is to say, we can custom the bumper cars according to your needs.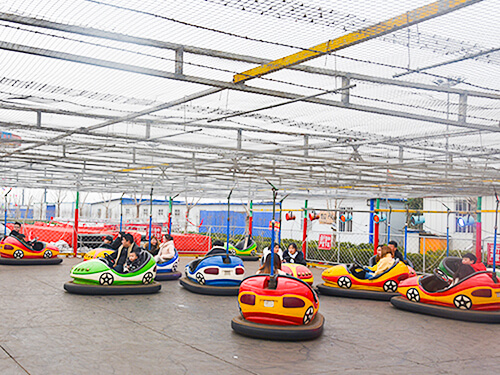 Skynet Bumper Car Advantages
1. Fiberglass car body, lightweight and durable, not easy to damage.
2. The color collocation is very reasonable and very bright. And there are many styles to choose from.
3. The chassis is stable and safe, with very strong bearing capacity and a strong interest.
4. Rubber tires are wear-resistant, durable, long in service life, safe and reliable.
5. We have a floor installation team and can provide floor installation service if you need it.
6. Professional production and installation team, factory direct supply.