Product Details:
| | |
| --- | --- |
| Capacity | 2 persons/car |
| Size | 1.95*1.15*0.96m |
| Voltage | 24V |
| Type | Electric bumper car |
| Where to use | playground, amusement park, theme park, shopping mall, backyard etc |
| Brand | Lurky® |
Electric Bumper Car Introduction
Electric bumper car is a most popular amusement rides all over the world, suitable for people of all ages. Passengers will enjoy thrills and joys during bumping. It is a kind of self-controlled entertainment facilities, tourists can drive their cars freely in the parking lot and display their driving skills when colliding and dodging. Young people and children like it very much. This is a very safe entertainment device. Our battery operated bumper cars have various shapes and are equipped with light decorations, which will help you increase your income!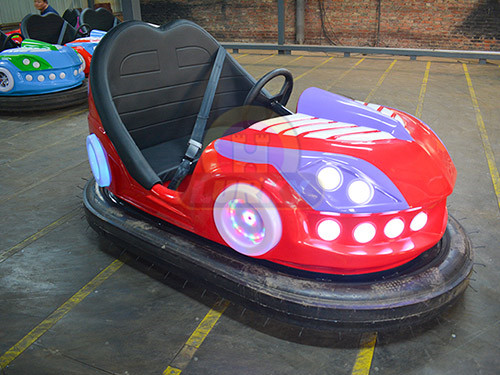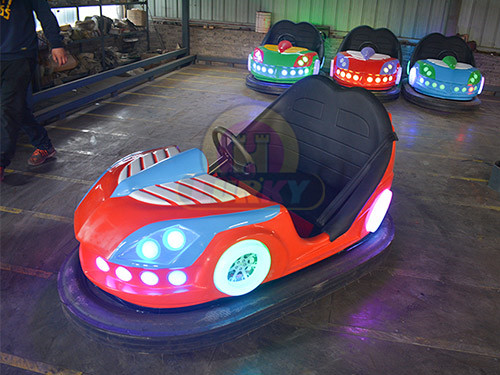 The seats are equipped with safety belts. To ensure the safety of every passenger when there is a strong impact during the use of the bumper car. Let every passenger play in a safe environment. The safety seat with a large space makes passengers feel more comfortable.

The shell is novel and beautiful, and the thickening treatment is more durable. Colors are bright, there are many colors to choose from, with lighting decoration, more attractive to passengers.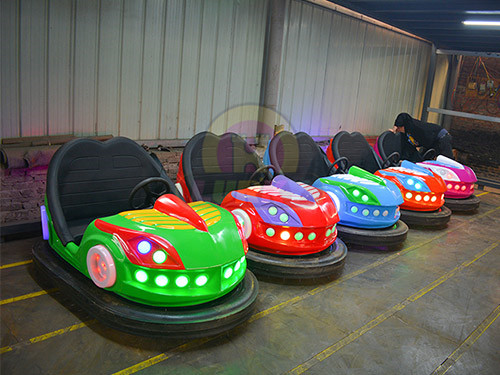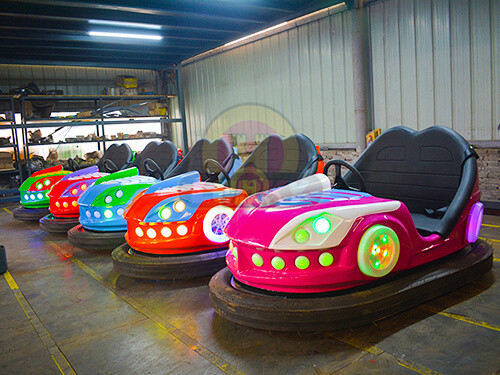 Electric Bumper Car Advantages
1. Fiberglass car body, lightweight and durable, not easy to damage.
2. The chassis is stable and safe, with very strong bearing capacity and a strong interest.
3. The color collocation is very reasonable and very bright. And there are many styles to choose from.
4. Rubber tires are wear-resistant, durable, long in service life, safe and reliable.
5. We have a floor installation team and can provide floor installation service if you need it.
6. Professional production and installation team, factory direct supply.